For decades, Japan has been under attack by monsters the size of skyscrapers.
Time and time again we fought but to no avail. But who here is the real villain in this war?
Propaganda will come through the form of posters and small field guides to hand out to members.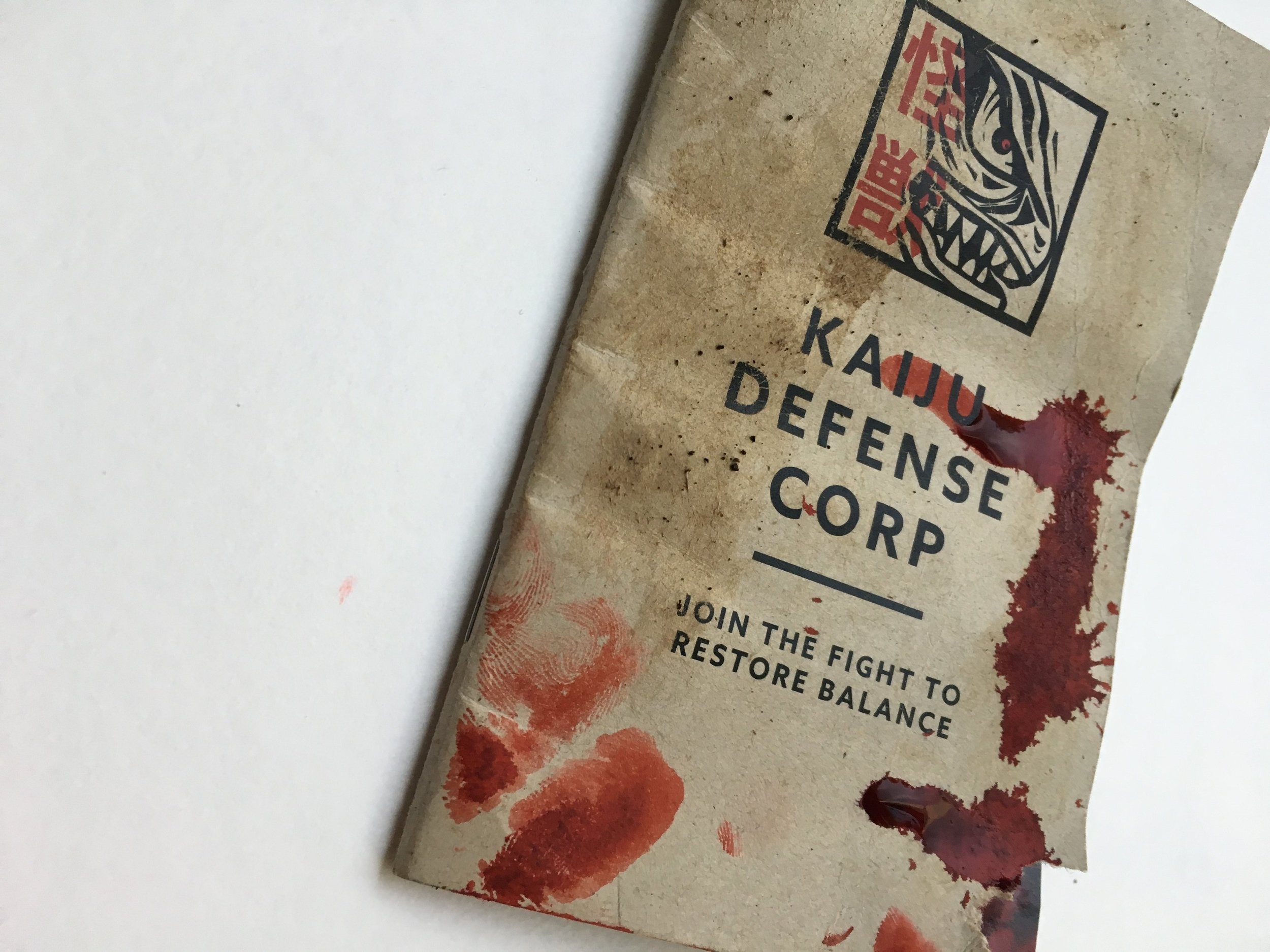 Suit up and join our fight for balance